Acorn Squash
Ingredients:

Acorn Squash


Any one or all of:
Brown sugar
Honey
Butter
Maple Syrup

1/4 cup water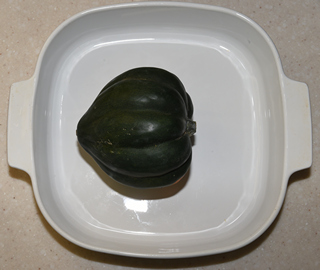 Whole Squash


Microwave whole squash on high for one minute.

Cut the squash in half.

Remove the seeds and membranes.

Place the 1/4 cup of water into a microwave-safe casserole dish that will hold both squash halves next to each other.

Place each of the squash halves face down in the water (so that the green side is up).

Microwave the squash on high for 8 to 10 minutes until tender.

Remove the squash halves from the water and drain. Place them "bowl side" up and stick a fork into the orange-yellow flesh several times to make holes. Drizzle any combination of butter, honey, maple syrup, or brown sugar.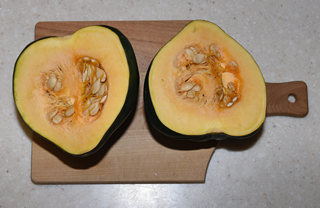 Halved Squash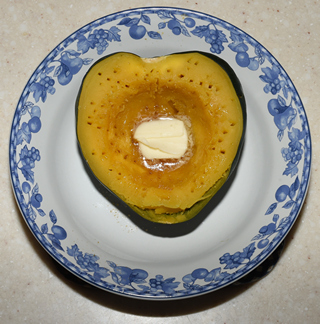 Squash ready to eat