Tater Tot Casserole
Preparation Time: 1 hour
Ingredients:

1 pound ground beef
1/2 cup minced onion
1 tsp thyme
1 tsp basil
1 tsp marjoram
1 tsp oregano
1/2 tsp salt
1/2 tsp pepper
1 tsp Worchestershire sauce
10 drops of Frank's Red Hot sauce
1 tbsp ketchup
1 can (10.5 ounces) cream of chicken soup
1 pound (4 cups) frozen tater tots
1 cup (+/-) shredded sharp cheddar cheese

Preheat oven to 425°F

Brown the ground beef and onion in a skillet. Drain grease. Add the thyme, basil, marjoram, oregno, salt, and pepper and stir them until distributed evenly.

Add the Frank's Red Hot and stir in the Worcestershire sauce

Add the Ketchup and the can of cream of chicken soup and mix all the ingredients until thoroughly blended.

Pour the mixture into a 7"x11" pyrex baking dish.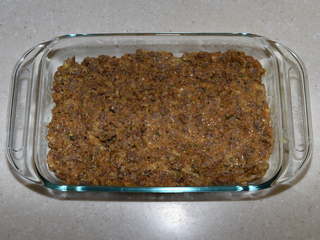 Top the mixture with a single layer of Tater Tots.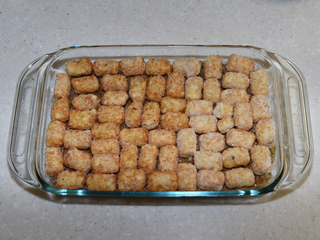 Bake 25 to 30 minutes uncovered at 425°F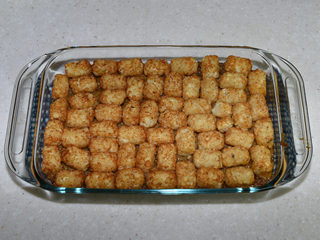 Sprinkle the shredded cheddar cheese over the top so that the Tater Tots are completely covered.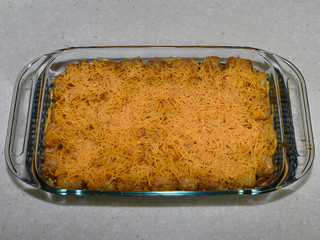 Place the dish back into the over and continue to bake until the cheese is fully melted.